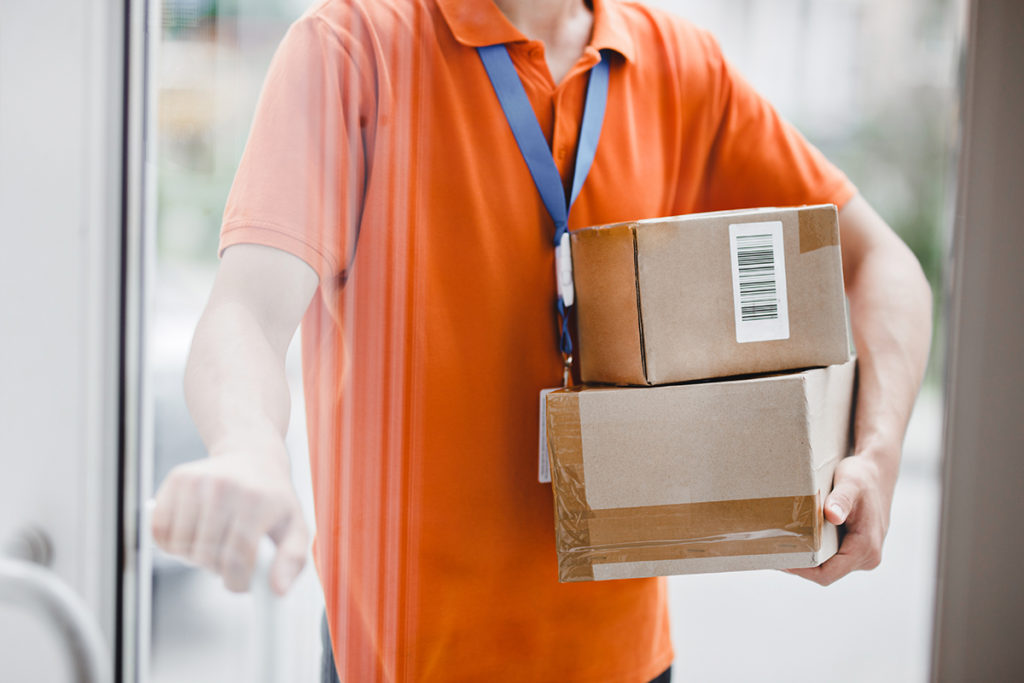 Introduction
Whether you're running a small mom and pop shop or an online business from your laptop, it's important to have a business address. Working from home just isn't a good look for prospective clients. However, a physical office or coworking space can be quite expensive for a small business owner, hence the need for a virtual business address.
With a virtual business address, you get all of the benefits of owning a commercial business address without owning or renting a physical property. In the U.S., the average cost for a coworking space is $195 per month, while most virtual business address services usually cost under ten bucks a month. In essence, this will act as your permanent mailbox address where you can register your business as a corporation or LLC, receive official documents, and enlist your address on Google and Yelp to increase market presence.
5 Key Benefits Of Having a Virtual Business Address For Your Business
The purpose of a virtual address is to designate a location for your business office. This address tells your customers and vendors where you can be found. Here are five key benefits of having a business address.
1. Provides a Professional Image
Business practices have changed over the centuries. However, a business image has always been a staple for a company's success. Having the right image is incredibly important when a small business looks to make a name for themselves. Owning a virtual address and mailbox gives some of the benefits of having a legitimate office while working from home.
Using your household as your office can look unprofessional. It demonstrates the image of a person working on their laptop, dressed in pajamas, who can't afford an office space. Clients will assume that you had the forethought to invest in an office space even if you haven't.
2. Improves Your Market Presence
We live in an age where people find you on Google or Social Media. Making a great impression on Google is essential to finding more customers. Instead of using a commercial offices listing board, you're able to list your location and pin it on a map board. For social media, this adds professionalism to your business.
For customers who want to quickly find the best nearby business for whatever they're looking for, they are able to choose based on proximity. If you are pinned onto Google, you're able to acquire customers in your area with ease. For instance, let's say you run a digital marketing agency in El Paso, TX. Even if you lived in a suburban area outside of El Paso, such as horizon, or even out of town, you could still create a virtual mailbox in El Paso, enabling you to acquire customers in the densely populated city. Imagine if you didn't have a business address. You'd be losing customers to other businesses who had their address listed on Google.
3. Maintains Privacy Without Sharing Your Home Address
Using your home address for your business means the world knows where you live. Instead, have a remote business correspondence address, so you're able to respond to customers using a separate location. A smart address ensures that you keep your personal information separate from business. This will provide complete privacy for the following situations:
Opening accounts with your vendors or suppliers.
Receiving bills, payments, invoices, and statements.
Communicating with your customers.
Filing for permits, licenses, and legal contracts.
Registering your domain name.
Keep your home address off the state registration and public websites by utilizing a virtual business address.
Protect your family, and be safe from threats
4. Acts as a Multifunctional Virtual Mailbox
A permanent street address is required to register for a corporation, LLCs, and open business bank accounts. In addition, a smart address enables you to have a virtual mailbox. This mailbox is similar to a physical one, except you can manage your mailbox remotely from any device. Let's say you're traveling or out of town, but you're expecting important mail to arrive while you're away. A virtual mailbox provides you with the scanned digital version of the mail. You're able to receive invoices, important documents, and checks from subcontractors, customers, and legal entities in one place.
This provides your business with a permanent channel for your customers and vendors to communicate with you. Some customers still prefer to mail checks, which can be quite cumbersome in the age of digital transactions. Never miss a payment with a virtual mailbox!
Establish Credibility, Protect Your Privacy and Manage Remotely
Like how an LLC, website, and business checking account helps establish credibility, a professional business should have a business address. Using your home address for business only opens the door to possible scenarios of robbery or invasion of privacy.
But best of all, having a virtual address means getting a digital mailbox that enables business owners to manage their mail remotely. For small business owners and startups, investing in a corporate office is often too expensive. Investing in a virtual address saves you costs from the burden of renting out spaces or purchasing physical P.O. boxes. Make your life easier by getting a physical and prestigious address for your business!
Our Business Address Service provides you with a professional presence, keeps your home and business address separate, and lets you access your mail, wherever you're working. Need more information? Contact us! We have a plan according to your needs.